DEFENDER CELEBRATION TOUR
At the end of 2015, production of the iconic Land Rover Defender will come to an end at Solihull. To celebrate its final months, you're invited to Solihull's incredible manual assembly line, to witness first-hand how the Defender earned its iconic status.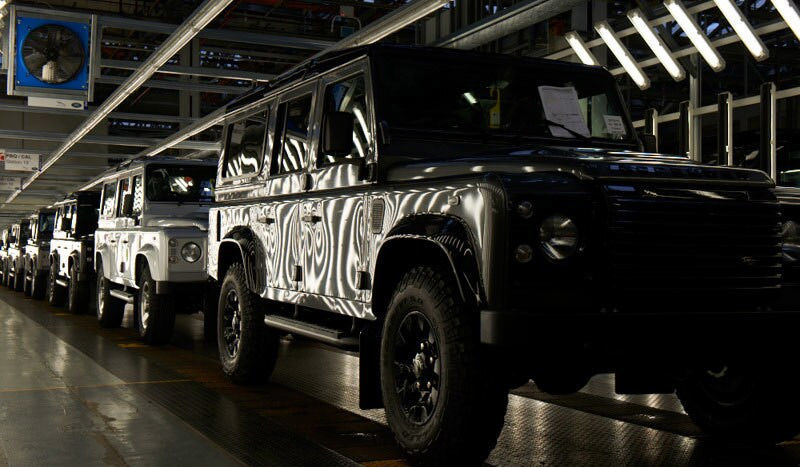 THE RANGE ROVER EXPERIENCE
Welcomed by your personal concierge, this is a real immersion into the Range Rover world at Solihull. Your tour begins in the Meridian
TM
Theatre before you are chauffeured to the key manufacturing areas. Your VIP experience includes refreshments, a dedicated tour guide and access to privileged areas.
BOOK A TOUR
VIEW GALLERY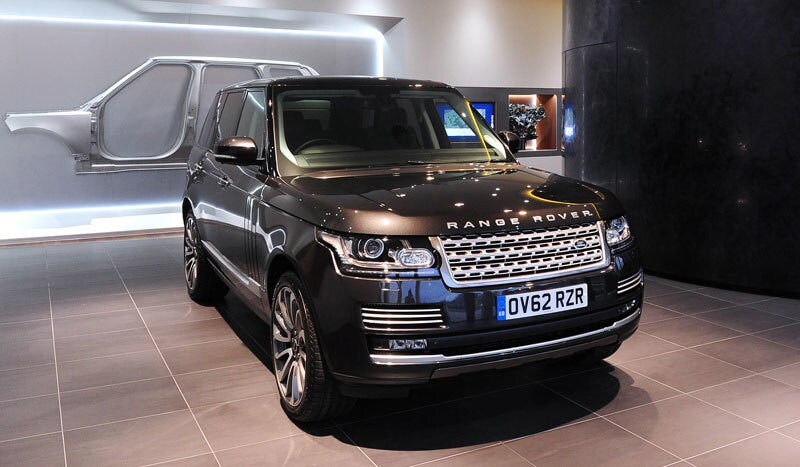 SOLIHULL MANUFACTURING TOUR
Take a guided tour of Solihull's manufacturing site and gain an insight into the latest state-of-the-art manufacturing process for Range Rover, Range Rover Sport and Discovery. Observe the skilfully-managed body construction process and understand how vehicles are finished and recognised as customer-ready.
BOOK A TOUR
HALEWOOD MANUFACTURING TOUR
Take a guided tour of Halewood's manufacturing site for a first-hand look at the manufacturing process for Range Rover Evoque. Observe the pressing, sealing, welding and fitting of body panels before taking in the impressive 2-mile line of Trim and Final, where the vehicle emerges tested and customer-ready.
BOOK A TOUR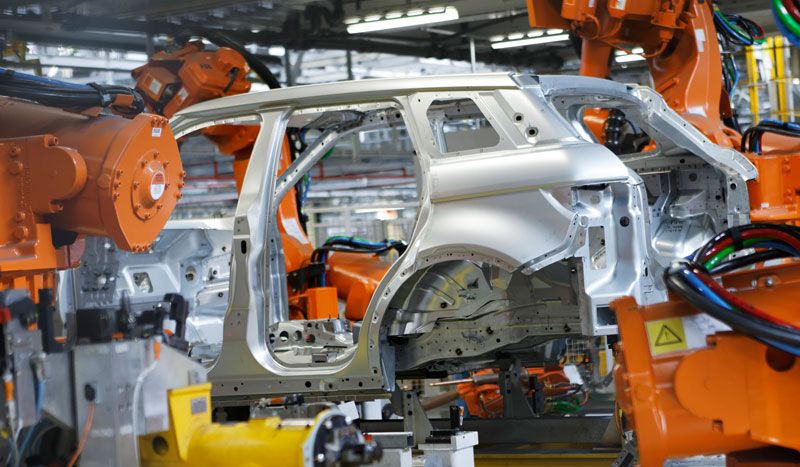 RANGE ROVER CONFIGURATION
In a one-to-one session, our experts will guide you in the choice of stunning coachwork colours for your vehicle, coordinate luxurious leather finishes and veneer trims to create your own bespoke interior. You will also have privileged access to key production areas, allowing you to see other vehicles take shape.
For more information please call:
+44 (0)121 347 2538